Karakal Tec Pro Elite
squash racket | KS20002
We send by courier:

24h
| | price: | shipment: |
| --- | --- | --- |
| Proshop Kraków: | 0.00zł | upto 3 working days |
| inPost paczkomaty | 0.00zł | |
| Courier | 0.00zł | 24h |
| Personal pickup: | 0.00zł | |
Description
Lepiej dopasowana waga, zwiększony sweet-spot, oraz technologia Fast Fibre, pozwala na wygenerowanie wyjątkowej mocy uderzenia przy mniejszym wysiłku.
W zestawie nadający się do recyklingu ekologiczny pełny worek / pokrowiec na rakietę Karakal Eco Bag
Waga: 125 gramów
Balans: HH (na główkę)
Wyważenie: 360mm
Układ strun: 14x18
Rekomendowana siła naciągu: 11,5 - 13,5 kg / 26 - 30 lbs
Naciąg: Karakal Hot Zone 120
Owijka: The World's No.1 PU Super Grip
Materiał/konstrukcja: Grafit
Pokrowiec: Full Size Karakal Recyclable Eco Bag
Special features

Fast Fibre
Materiał nowej generacji, posiadający wszystkie zalety grafenu, dodatkowo jest od niego lżejszy.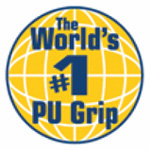 PU Super Grip
Sprawdzona i ulepszona formuła PU powierzchni owijek sprawia że są to obecnie najlepsze i najbardziej rozpoznawalne owijki na świecie. Dzięki wykorzystaniu nano-technologii w budowie poliuretanu, owijki PU zyskały jeszcze większą trwałość, siłę oraz komfo
Technical Specifications
Karakal Tec Pro Elite
| | | | |
| --- | --- | --- | --- |
| | Waga real [g]: | 154 | |
| | Wyważenie: | główka | |
Opinions about the product
This product has no reviews yet
2023-12-10 - it could be you!
Be the first to write a review about this product.