Karakal Core Pro FF 2.0
squash racket | KS22006
We send by courier:

today
| | price: | shipment: |
| --- | --- | --- |
| Proshop Kraków: | 0.00zł | upto 3 working days |
| inPost paczkomaty | 0.00zł | |
| Courier | 0.00zł | today |
| Personal pickup: | 0.00zł | |
Description
The Core Pro is manufactured using our NEXGEN Fast Fibre graphite throughout the frame, Core Bridge and handle, this delivers an additional 15% Faster return to shape than conventional layups which takes control, accuracy and power to the next level.
The Core bridge allows for longer strings and increasing the sweet spot, the graphite handle and power shaft technology improves the stability and accuracy of your shots. To Core bridge also allows you to adjust the string setting, you can pull the string to the outer ridge to increase the power in the strings, or move them to the inner ridge to play with more touch and control, allowing you to customise your strings to best suit you style of play and test your opponent.
The Core Pro Racket is fitted with a crystal-clear grommet set and is strung with our Karakal Hot Zone Braided String in black. The fan stringing pattern will have the effect of shifting the sweet spot higher up the head allowing you greater levels of control. The looped string system also helps to reduce vibration and the racket also comes with a built-in vibration dampener in the shaft. The Core Pro racket has a frame weight of 120gms.
With the environment in mind all our new top end rackets now come with a Full Bag Eco Cover, made with soft Eco fleece material, which is 100% recyclable.
Karakal Hot Zone Braided string in black
120gm Frame weight
NEXGEN Fast Fibre Construction
NEXGEN FF Core Bridge
One-piece construction
Midplus 455sq cm
Fan String Pattern 14/18
350mm Balance point
Built in Vibration dampener
Full Bag Eco Cover
Fitted with Karakal's No. 1 PU Super Grip
Special features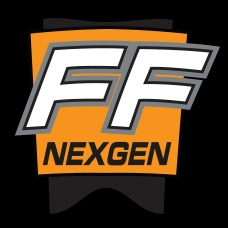 Nexgen Fast Fibre
Nexgen Fast Fibre Graphite allows the frame to return to shape 15% faster after a ball strike resulting in more power for less effort, and dramatically improves playability.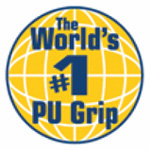 PU Super Grip
Sprawdzona i ulepszona formuła PU powierzchni owijek sprawia że są to obecnie najlepsze i najbardziej rozpoznawalne owijki na świecie. Dzięki wykorzystaniu nano-technologii w budowie poliuretanu, owijki PU zyskały jeszcze większą trwałość, siłę oraz komfo
Technical Specifications
Karakal Core Pro FF 2.0
| | | | |
| --- | --- | --- | --- |
| | Waga real [g]: | 153 | |
| | Wyważenie: | środek | |
Reviews (1)
2021-01-18 od Pablo | The opinion taken from Karakal Core Pro
Genialna rakieta! Bije wszystkie inne jakimi grałem na głowę. Moc, jaką można wyciągnąć samym nadgarstkiem przy czystym trafieniu - poezja. Cena mogła by być lepsza, ale cholera warto! ;)
Reviews are not verified

?