Yonex SHB PC 65 X3 White / Red
squash shoes | SHB65X3 WHRD
Temporary lack of goods.
We send by courier:

7-10 Dni
| | price: | shipment: |
| --- | --- | --- |
| Proshop Kraków: | 0.00zł | 9-12 Dni |
| inPost paczkomaty | 0.00zł | 7-10 Dni |
| Courier | 0.00zł | 7-10 Dni |
| Personal pickup: | 0.00zł | |
Description
The Yonex Power Cushion 65X3 badminton shoes are an intermediate/advanced level shoe that combines comfort and stability on the court.

The Power cushion absorbs energy from the heel to reduce shock to the knee and rebounds to increase speed and explosive power. Feather Bounce Foam is a lightweight, high repulsion material built to support agile, fast paced footwork.

Toe Assist Shape - New shaping on the toe box and midfoot of the shoe to reduce the pressure on the big toe.

Round Sole improves the gait of the foot by allowing grip from the heel through to the front of the toes. The rounded effect aids in a more flowing movement.

Power Graphite Sheet is a midsole support system under the arch of the foot to provide strength at a minimum weight. This lighter version helps to reduce the weight of the shoe while still keeping the build and durability of the shoe/
Special features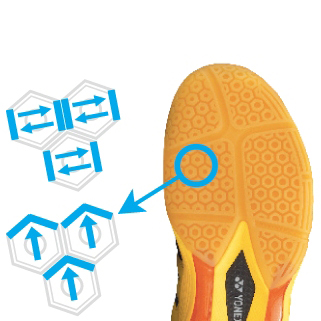 Hexagrip
For agile and stable footwork, the hexagrip pattern provides 3% more grip and is 20% lighter than standard sole material.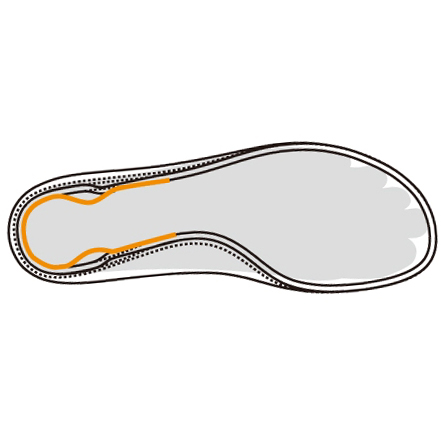 Syncro-Fit Insole
YONEX Synchro-Fit Insole construction creates a secure contact between foot and shoe, reducing energy wastage through an improved fit.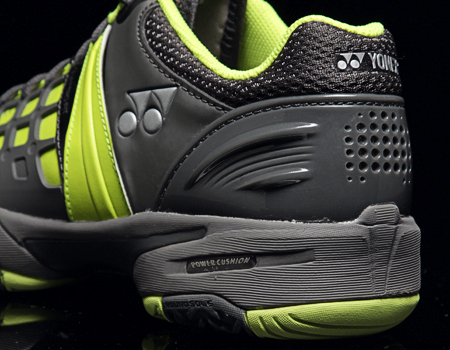 Power Cushion
A lightweight shock-absorbing material that gives comfort without the bulk. Absorbs shock & reverses impact energy. Smooth energy transfer into next movement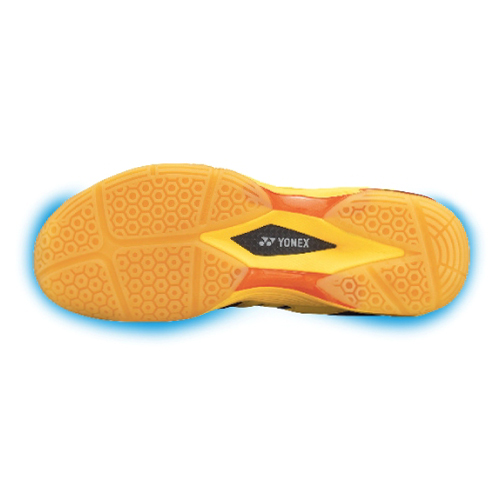 Round Sole
The YONEX Round Sole is designed to provide all-around support for quick and smooth footwork. The Round Sole ensures smooth movements and transfer of maximum energy.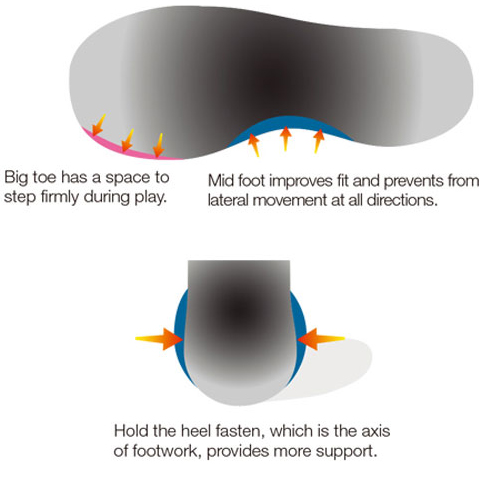 Toe Assist Shape
A toe-centric design that cuts down on pressure in the big toe, as well as offering improved support at the mid-foot and heel for a stable fit. Power loss is reduced, allowing for swift footwork.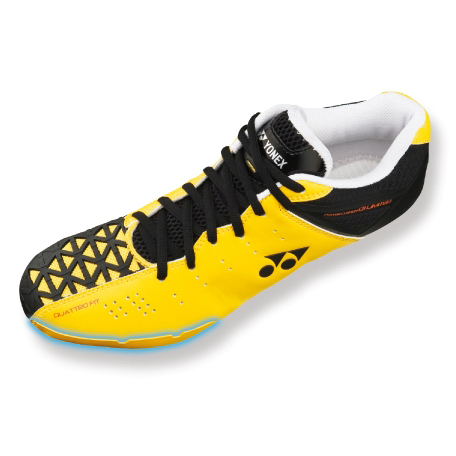 Lateral Shell
The Lateral Shell located on the outside of the forefoot prevents sliding at the edge of the sole. It reduces power loss, increases footwork response and creates smooth, fluid and offensive foot movements.
Opinions about the product
This product has no reviews yet
2023-12-11 - it could be you!
Be the first to write a review about this product.