Yonex SHB PC 57 EX White / Neo Orange
squash shoes | SHB57 WHOR
409.00zł -16% promo SCD ? 489.00zł
Temporary lack of goods.
We send by courier:

2-4 Dni
| | price: | shipment: |
| --- | --- | --- |
| Proshop Kraków: | 0.00zł | 4-6 Dni |
| inPost paczkomaty | 0.00zł | 2-4 Dni |
| Courier | 0.00zł | 2-4 Dni |
| Personal pickup: | 0.00zł | |
Description
Yonex SHB 57 power cushion badminton shoes are unisex shoes. This shoe is availablein a super cool design in different colors as per your preference.
These Yonex badminton shoes have a lot of well-known Yonex technologies.
This badminton shoe is equipped with the well-known Ergoshape, which ensures reallygood stability and comfort.
The sole of the shoe is equipped with a Power cushion, which ensures incredible shockabsorption and suspension. It also helps you get faster and easier footwork, as you canget back to the starting point faster after, for example, a smash.
The underside of the sole is equipped with Hexagrip, which provides a secure and firm grip on the court, so you can move around safely on the entire badminton court.

Special features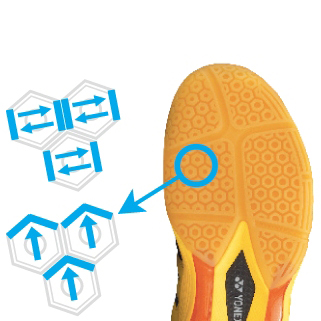 Hexagrip
For agile and stable footwork, the hexagrip pattern provides 3% more grip and is 20% lighter than standard sole material.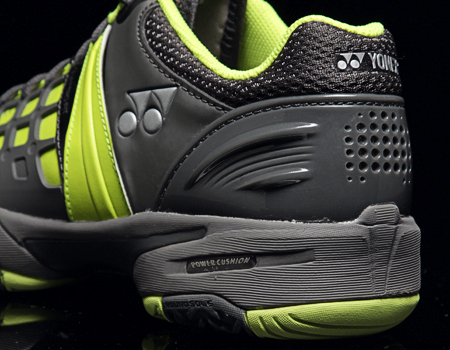 Power Cushion
A lightweight shock-absorbing material that gives comfort without the bulk. Absorbs shock & reverses impact energy. Smooth energy transfer into next movement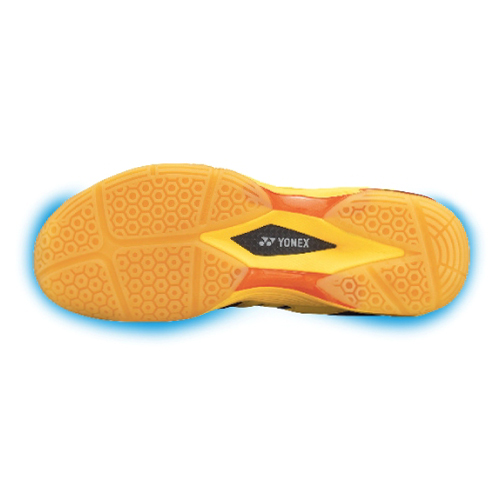 Round Sole
The YONEX Round Sole is designed to provide all-around support for quick and smooth footwork. The Round Sole ensures smooth movements and transfer of maximum energy.
Opinions about the product
This product has no reviews yet
2023-12-10 - it could be you!
Be the first to write a review about this product.
Customers who bought this product also purchased
Gracz: profesjonalny
Kolor: granatowy
Gracz: zaawansowany
Kolor: granatowy, złoty
Gracz: początkujący
Kolor: biały, czarny