Yonex SHB PC 39 Wide White / Red
squash shoes | SHB39WEX WR
We send by courier:

24h
| | price: | shipment: |
| --- | --- | --- |
| Proshop Kraków: | 0.00zł | upto 3 working days |
| inPost paczkomaty | 0.00zł | |
| Courier | 0.00zł | 24h |
| Personal pickup: | 0.00zł | |
Description
Buty halowe Yonex Power Cushion 39 Wide zostały zaprojektowane z myślą o zapewnieniu graczom komfortu i stabilności. Wersja "wide" oznacza, że są specjalnie przygotowane dla zawodników o szerszej stopie.

Wyposażone są w amortyzującą podeszwę środkową, która pomaga zredukować wpływ skoków i lądowań na kort, co może pomóc zapobiec kontuzjom i zmęczeniu podczas długich meczów. Podeszwa środkowa została również zaprojektowana tak, aby była lekka, zapewniając graczom wygodę i responsywność na boisku.

Yonex Power Cushion 39 Wide to doskonały wybór dla graczy, którzy szukają wygodnych i wspierających butów, które pomogą im osiągać najlepsze wyniki na boisku. Dzięki amortyzacji, przyczepności i wsparciu te buty mogą pomóc graczom zachować wygodę i bezpieczeństwo nawet podczas najbardziej intensywnych meczów.

Zastosowane technologie: Power Cushion, Round Sole, Ergoshape, Lateral Shell, Double Raschell Mesh, Hexagrip Sole

Zgodnie z zaleceniem producenta butów nie należy prać.
Special features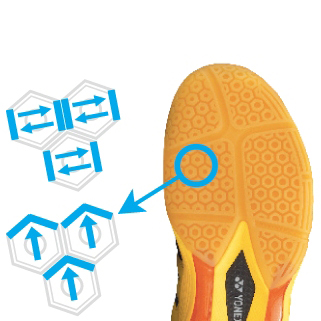 Hexagrip
For agile and stable footwork, the hexagrip pattern provides 3% more grip and is 20% lighter than standard sole material.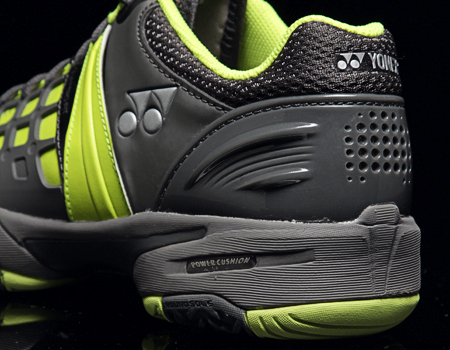 Power Cushion
A lightweight shock-absorbing material that gives comfort without the bulk. Absorbs shock & reverses impact energy. Smooth energy transfer into next movement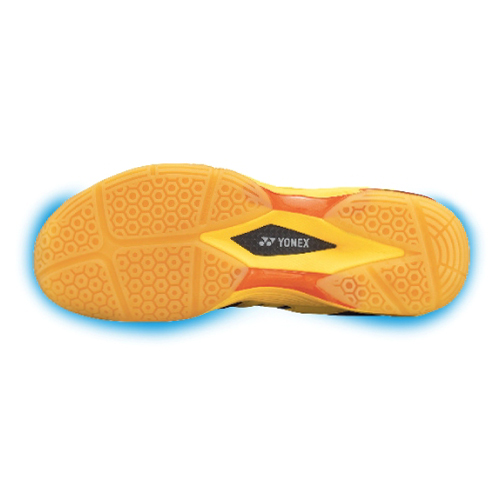 Round Sole
The YONEX Round Sole is designed to provide all-around support for quick and smooth footwork. The Round Sole ensures smooth movements and transfer of maximum energy.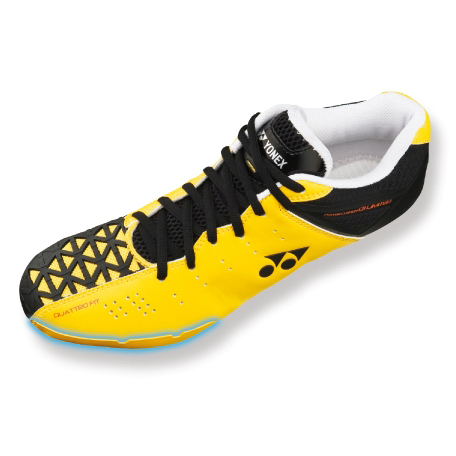 Lateral Shell
The Lateral Shell located on the outside of the forefoot prevents sliding at the edge of the sole. It reduces power loss, increases footwork response and creates smooth, fluid and offensive foot movements.
Opinions about the product
This product has no reviews yet
2023-11-29 - it could be you!
Be the first to write a review about this product.